Cyprus has been named Europe's best kept secret.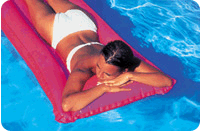 Easily accessible from all major European and Middle East capitals,
Cyprus combines the traditional island flavour with European standard of living.
Low crime rate make Cyprus a safe place for you and your family to live.
Business people can enjoy excellent banking facilities, skilled labour force and telecommunications which rate amongst the most advanced in the world.